We are sorry, but the page you were looking for doesn't exist.
You may have mistyped the address or the page might have been removed, had its name changed, or is temporarily unavailable.
You can also return to our startpage or check out other useful pages and services – below are a few examples.
The Smart Money Flow Index
Our most wanted indicator is the Smart Money Flow Index (SMFI). It is based on the idea of Don Hays' Smart Money Index (SMI) but uses a more efficient formula to remove emotional transactions from the price action of the Dow Jones Industrial Average. The SMFI provides both short-term traders and long-term investors with a unique timing tool to quickly identify minor and major inflection points.
Remember Black Monday? Well, Smart Money predicted it!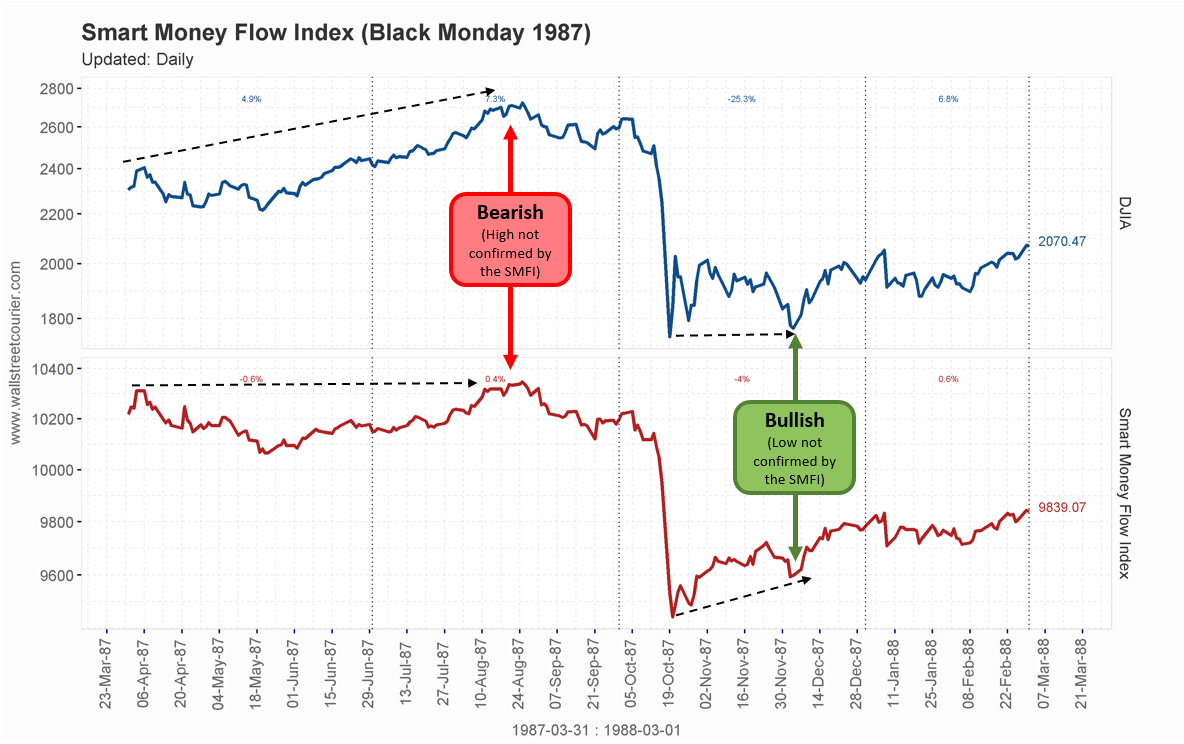 "Nobody Rings a Bell at the Top or Bottom of a Bull or Bear Market" – Smart Money Does!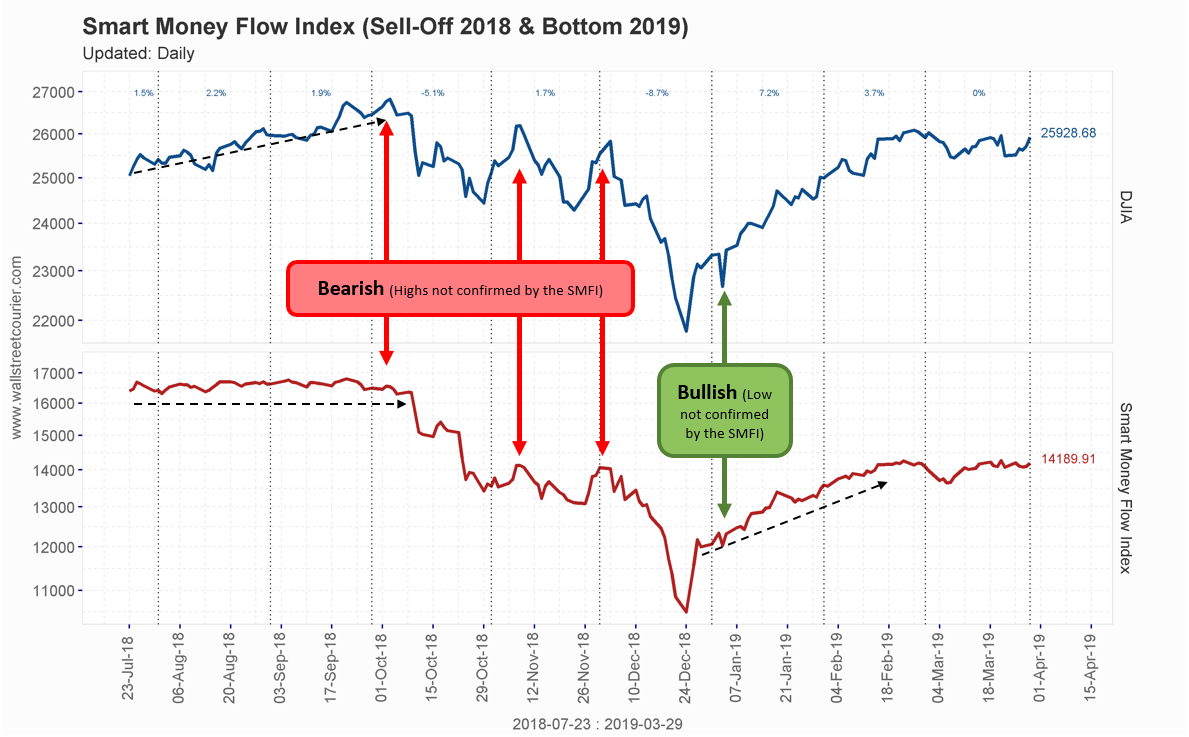 If you want to learn more about the Smart Money Flow Index (SMFI), click here.
Technical Market Forecast
ETF Model Portfolios
Timing Indicators
ETF Momentum Heat Maps
Commitments of Traders Report