Identifying Stock Market Regimes & Shifts
While a rising tide lifts all boats, a falling one sinks all of them. The same applies for risky assets during bull & bear market regimes. Our goal is to identify these regimes and shifts in a timely manner.

What we do
Our research is helping subscribers to identify the current market regime & major shifts in a timely manner, capitalize on sustained regime-based trends and to provide an actionable outlook. It also supports subscribers to minimize the risk of unfavorable entry- or exit points while maximizing return opportunities.
What we offer
We provide our subscribers with a detailed market regime analysis for the S&P 500 plus advanced indicators covering 45 major futures market to quickly identify low risk and high rewarding regimes. For lazy investors we also provide ETF Model portfolios designed to achieve stable returns across all market regimes.

Whom we serve
Whether you're a novice trader or a pro, we bring you research you need to succeed in the markets. As the S&P 500 sets the direction for single stocks & other risky markets, our regime-based research is also highly recommended to non-U.S. focused investors, able to identify trade opportunities and risk factors in financial markets.

Nobody Rings a Bell at Major Regime Shifts – We do!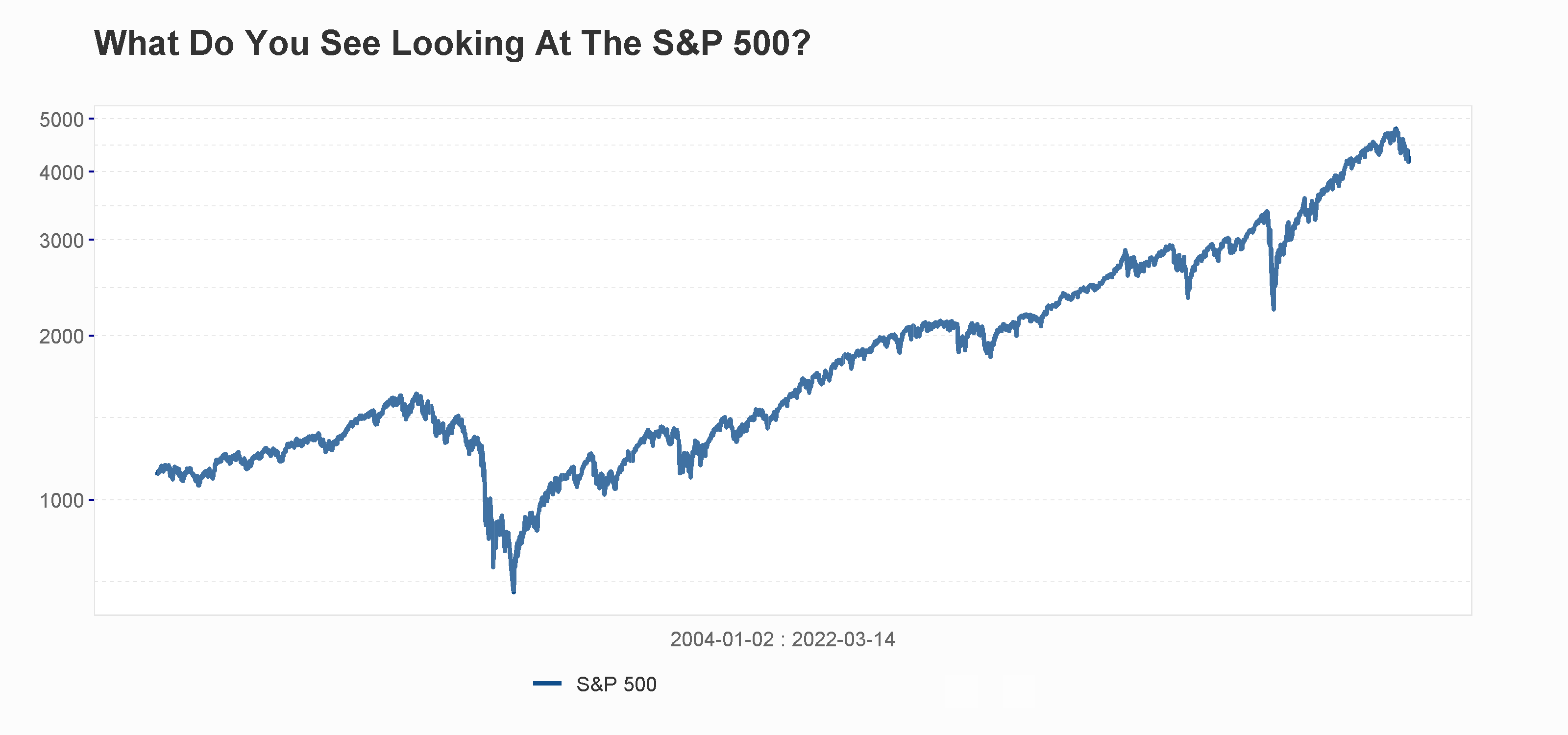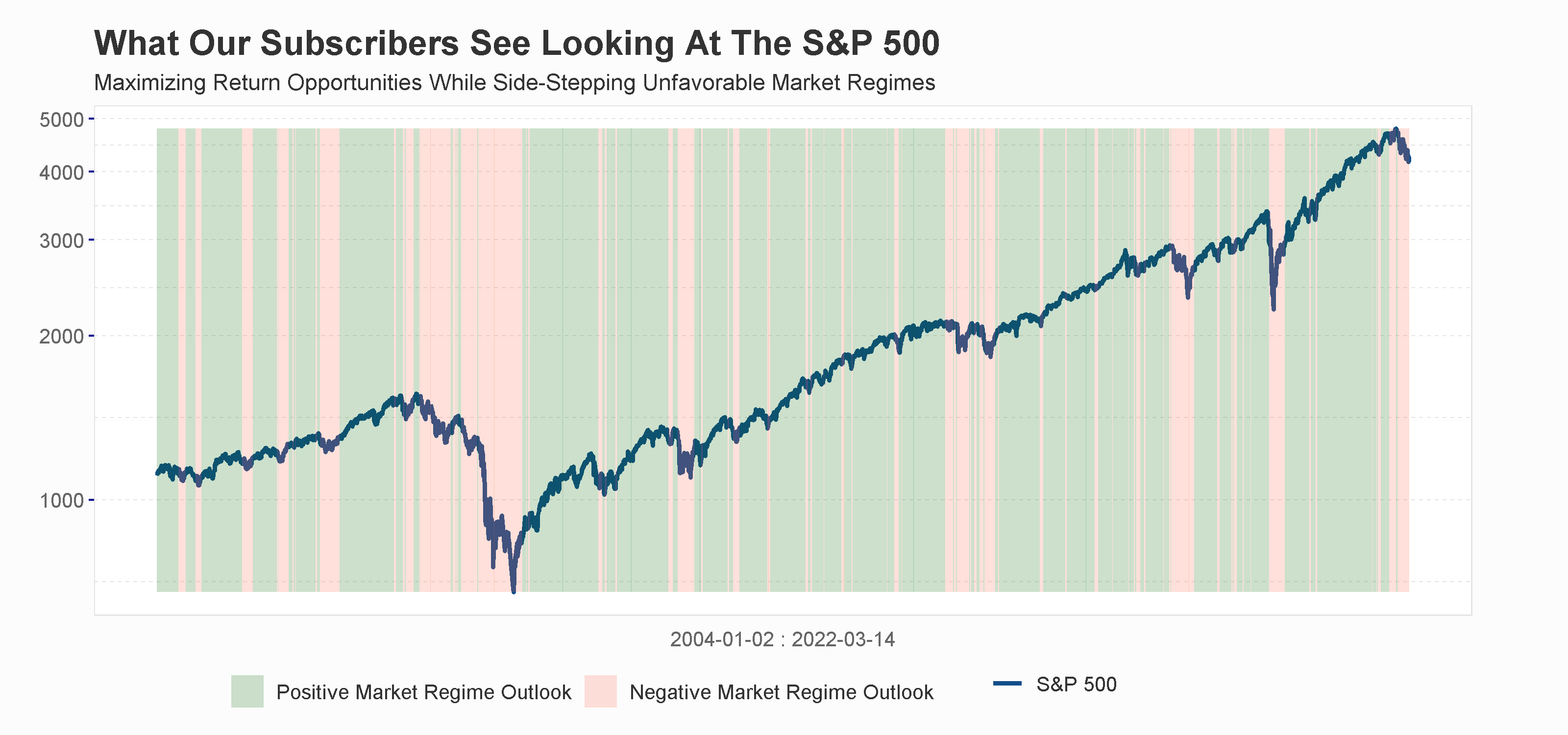 The Big Picture Indicator identifies the current regime of the S&P 500 by condensing all the signals of our published indicators

"Buying the Dips" is probably one of the most profitable trading strategies during upward trending markets. However, doubling down on a falling stock – even on high quality ones – could wipe out years of gains within a few weeks. Nothing about a company might have changed, except the top-down market regime for risky assets.
The WSC Market Outlook for the S&P 500 evaluates the sustainability of the current market regime & red-flags potential shifts!

Our outlook is helping investors to capitalize on sustained market regimes and to avoid buying stocks and other risky assets (such as futures, options, junk bonds, …) during unfavorable market conditions. Moreover, our outlook is supporting investors in adapting their investment approach to the current market regime.
Designed to achieve maximum diversification across all market regimes beyond traditional approaches!

The negative relationship between stocks and bonds is often a fundamental building block of a "so-called" diversified portfolio. The problem is that this assumption is based on market regimes with declining interest rates. In market regimes with rising interest rates, the diversification benefit of bonds is literally collapsing.
Can you afford holding a risky position without tracking the current market regime?
Uncover Shifts in Major Futures Markets!
The Commodity Futures Trading Commission (CFTC) provides inside information about purchases and sales of futures contracts. The largest players in each market are required to disclose their positions to the CFTC daily, and the resulting Commitment of Traders (CoT) Report is released on a weekly basis. This report delivers useful insights to identify establishing trends or major inflection points.
The Smart Money Flow Index
WallStreetCourier.com is the official source for the Smart Money Flow Index (SMFI) for Bloomberg Professional. The Smart Money Flow Index (SMFI) has long been one of the best kept secrets of Wall Street.
WallStreetCourier.com is featured in
More Information and Related Content: